National Water Hygiene Scheme
3rd Light Media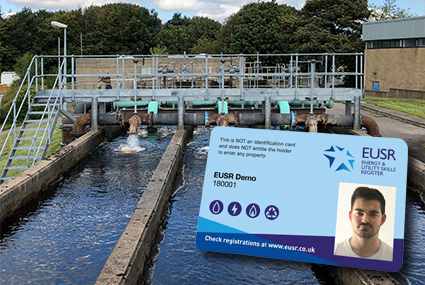 3rd Light Media are pleased to announce, we can now deliver National Water Hygiene Card Training
The National Water Hygiene Card 'Blue Card' is required by any operative working within the clean water industry and restricted operations to demonstrate their knowledge and understanding of safe water hygiene practice.
Attending this course will provide you with the EUSR National Water Hygiene Card 'Blue Card'.
The training course usually lasts about half a working day and is interactive, with trainer-led activities plus individuals are invited to share and discuss their own experiences with the group. The training course features PowerPoint slides and videos on the topic of water hygiene and the importance of public health and promotion of safe drinking water.
There is a 25 question, multiple choice test at the end of which a minimum of 22 questions must be answered correctly.
Course Location
The training course is available to both individuals and groups and is delivered at our offices in Aylesbury, Buckinghamshire, in an air conditioned private meeting room.
We are also able to offer the course at your offices or at a location of your choice if required, please contact us for more details.
Registration on EUSR
Registration is based on successful completion of the training course and assessment. EUSR registration for National Water Hygiene is for three years from the date of assessment.
Cost
The cost includes registration and postage of the National Water Hygiene Card and is based on training at our offices in Aylesbury.
Individual – £ 225.00
Group (2 – 6 people) – £ 150.00 per person
Group (7+) – Contact us for price and availability
For pricing based on training at your location please contact us to discuss your requirements.
All costs are exclusive of VAT
CLICK HERE for more information about the National Water Hygiene Scheme